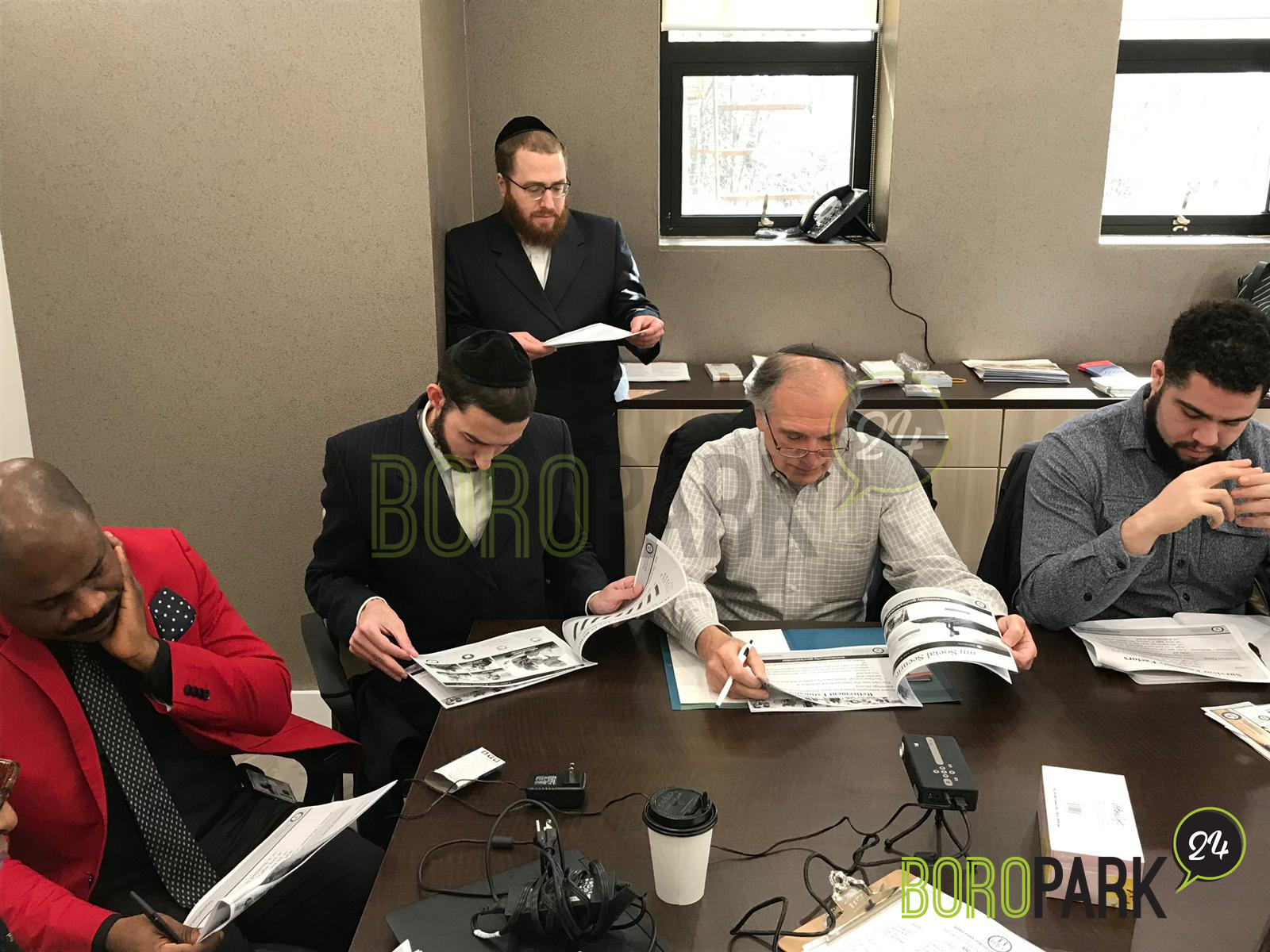 Boro Park, NY – The Boro Park Jewish Community Council hosted the first in what is to be an ongoing series of workshops for its caseworkers who work day in and day out in assisting the residents of the Boro Park community. Other community JCC's and the offices of electeds have been invited to participate in this /these trainings which took place at the new location of the BPJCC offices. The workshop, which was presented by representatives of the Social Security Administration (SSA) and Mrs. Nava Sivan, BPJCC's social service manager focused on helping caseworkers navigate the ins and outs of the social security applications as well as advising clients towards the benefits that will assist them the most.
The workshop which took place on Wednesday morning was attended by an overflow crowd of representatives from offices including, Jewish Community Center of Greater Coney Island, Met Council, Together We Are, SBH-Sephardic Bikur Holim, as well as offices of local elected officials.
"The most important advantage we can offer our caseworkers," says Rabbi Avi Greenstein, CEO of the BPJCC, " to give them the best tools possible in their ongoing quest to help the public to the best of their ability, is to give them the finest training possible. That is why we are committed to this ongoing social service training series which is ultimately going to provide our caseworkers and any others that care to attend with a whole new perspective on how to go about getting their job done right for the tens of thousands of clients they serve."
"I want to thank the BPJCC for hosting a Senior Services Workshop last week," said Assembly Member Simcha Eichenstein. "As over 1,000 people in our community turn 65 every year, it is vital that we prepare these individuals to navigate the various public services available to them. Even for seasoned professionals, it can be difficult navigating the bureaucracies of senior-related government programs. I was pleased to attend this event with my staff who found it most informative. I commend the leadership of the BPJCC and their hardworking staff for putting together such an educational event. I look forward to continuing our hard work together."
The BPJCC has a number of workshops planned and looks forward to ushering in a new era focused on the importance of partnering and working alongside other like-minded organizations in its continued quest to benefit the over 20,000 clients serviced in its offices annually.