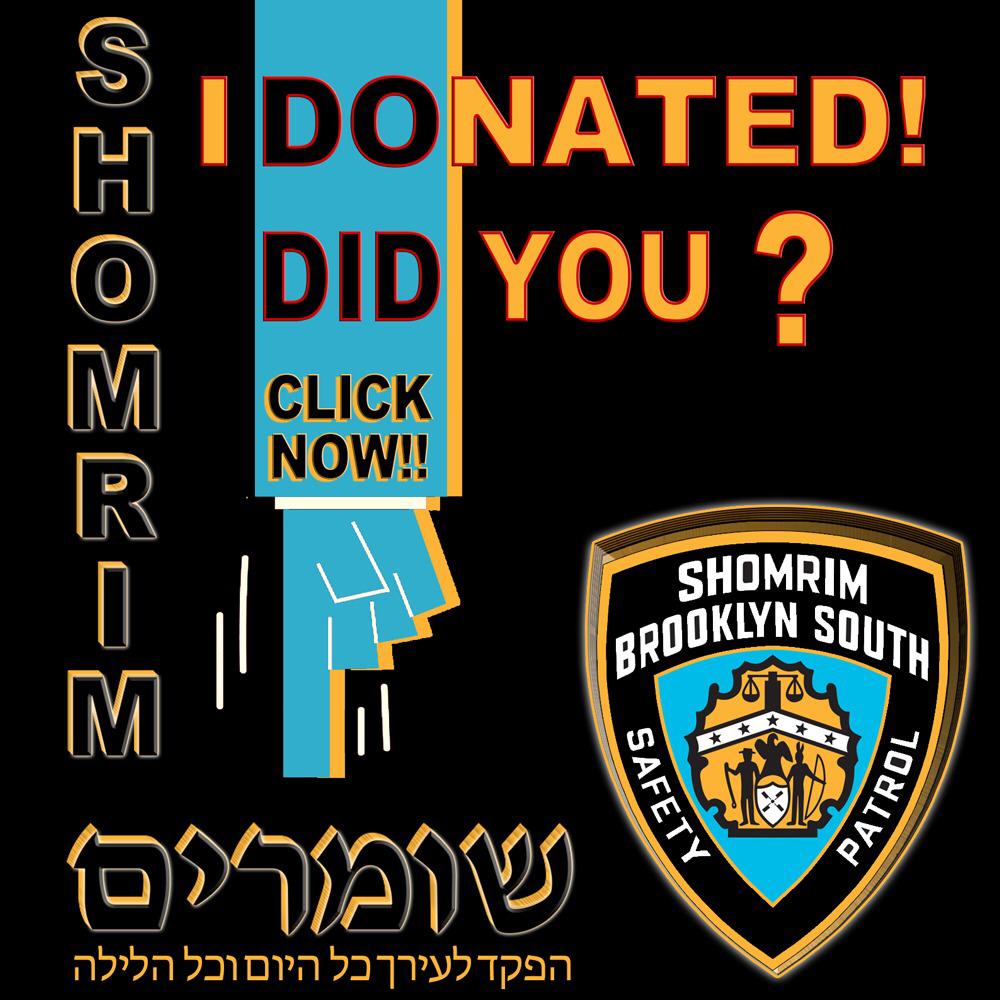 Boro Park  – For over 30 years, Boro Park Shomrim has been here for the community. Now, the emergency response organization is reaching out to the community for help in paying its bills.
The fundraising event began this week, with a goal of reaching $500,000 in donations.
"Our 24-hour hotline responds seven days a week to serve the community," a blurb on the online donation site says. "Now we are reaching out to the community as a whole, and to every individual and business, to help us continue helping you."
Shomrim responds to thousands of calls each year, from reports of suspicious activity to home burglaries and assaults in progress. They help search for elderly or special needs individuals who go missing in addition to their regular patrols.
The need for the Shomrim patrol has increased over the past few months, with an uptick in anti-Semitic crimes and harassment incidents. Shomrim units have led directly to several of these perpetrators bring apprehended.
Shomrim is now turning to you and asking for help in continuing to be there for the community. Please take a moment to answer their call for help and donate today.
You can also donate via check and mail it to 3618 14th Avenue Brooklyn, NY 11218
Click Here To Donate –  https://app.thechesedfund.com/boro-park-shomrim/chanuka-campaign