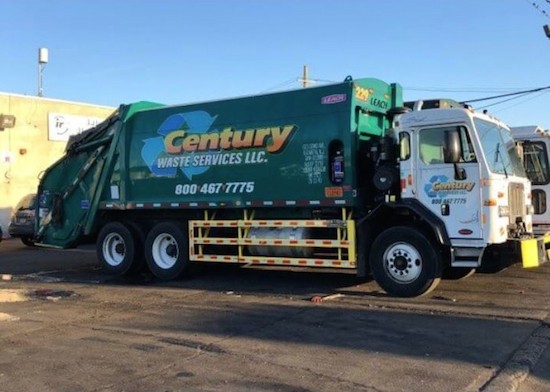 Nearly every private garbage truck inspected by the NYPD during a week-long crackdown had to be taken off the streets over dangerous infractions, officials said Wednesday.
The citywide initiative towed 17 dangerous trucks that had safety violations like low tire pressure or malfunctioning brakes, the NYPD said. Police inspected 142 trucks, 132 of which were put out of service, said Chief of Department Terence Monahan.
Cops also issued more than 1,000 sumonses over the course of the operation, including 515 moving summonses and 555 criminal court summonses, officials said.
The enforcement effort took aim at the dangerous commercial waste industry, which police officials say has killed 20 people in the past three years. Police spot inspections before the crackdown caught trucks driving in the wrong direction and running red lights, the NYPD has said,
Video footage released by the NYPD show an officer shining a flashlight to inspect the engine of one of the 25-ton trucks and wearing gloves to test the tires' air pressure.