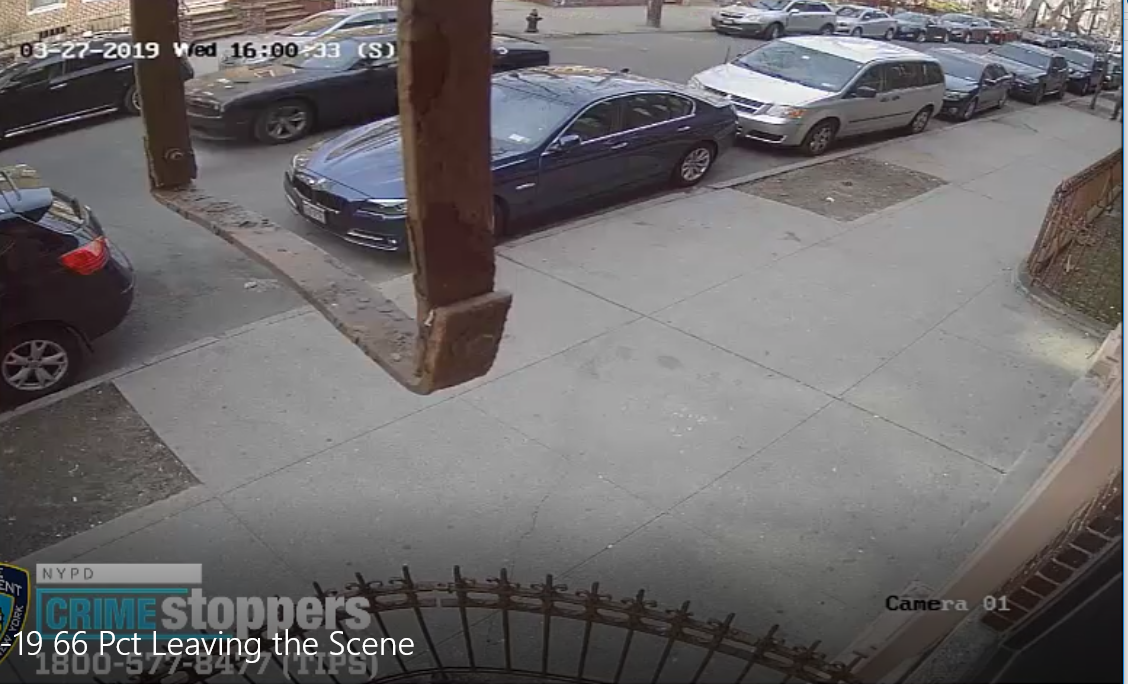 Boro Park – A woman who crashed her vehicle into a teenager and then fled was taken into police custody tonight.
Julia Litmanovich, Julia, a 49-year-old resident of Staten Island, was charged with a litany of counts, including leaving the scene of an accident that had caused an injury, second degree reckless endangerment, third degree  assault and reckless driving.
Litmanovich, who has a long and considerable police record, was also slapped with some minor charges, such as failing to yield to a pedestrian, failure to exercise due care while driving and speeding.
In the incident, which happened last week, near 9th Ave. and 47th Street, Litmonovich slammed into a 14-year-old. She offered to help the victim, Xinyi Yang, then drove away when a passerby called police.
Police had started a manhunt for her and released her picture for the public to identify her.