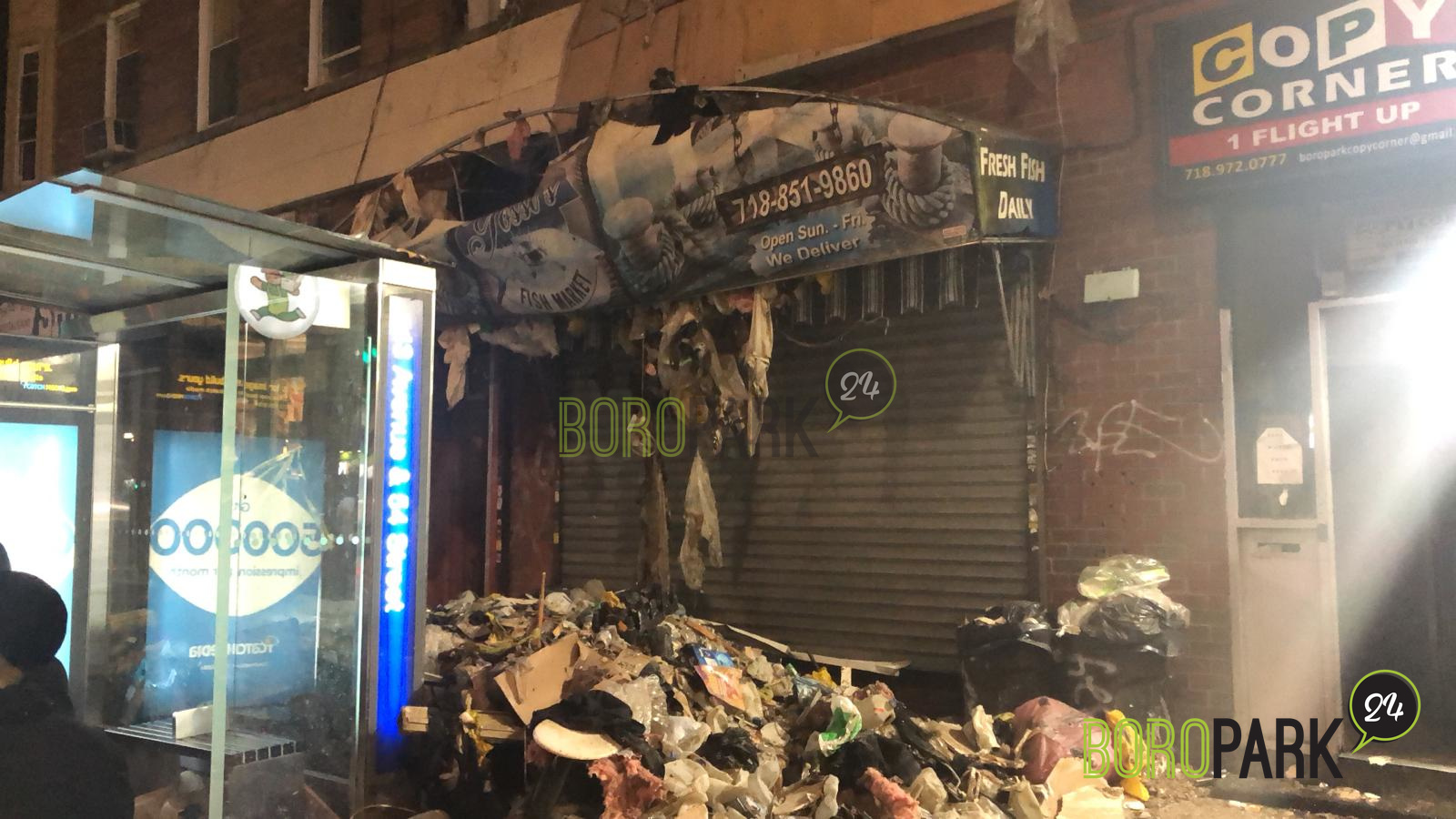 Boro Park – A fire broke out on Shabbos afternoon in an apartment building on 13th Ave., damaging three apartments and a store. No injuries were reported.
Firefighters are still investigating what caused the fire, which broke out on 5324 13th Ave. Three units, as well as Yossi's Fish Market on the first floor of the complex, sustained losses, mostly from water damage.
Update – The fire left six families homeless, mostly Hispanic and one Jewish. Assemblyman Simcha Eichenstein, who arrived at the scene immediately after Shabbos ended, assured the families that he will not leave until they all have a place to sleep tonight.
Meanwhile, an American Red Cross truck pulled up with provisions for the families. They provided everyone with a hotel room for the next few nights until a permanent solution can be found.