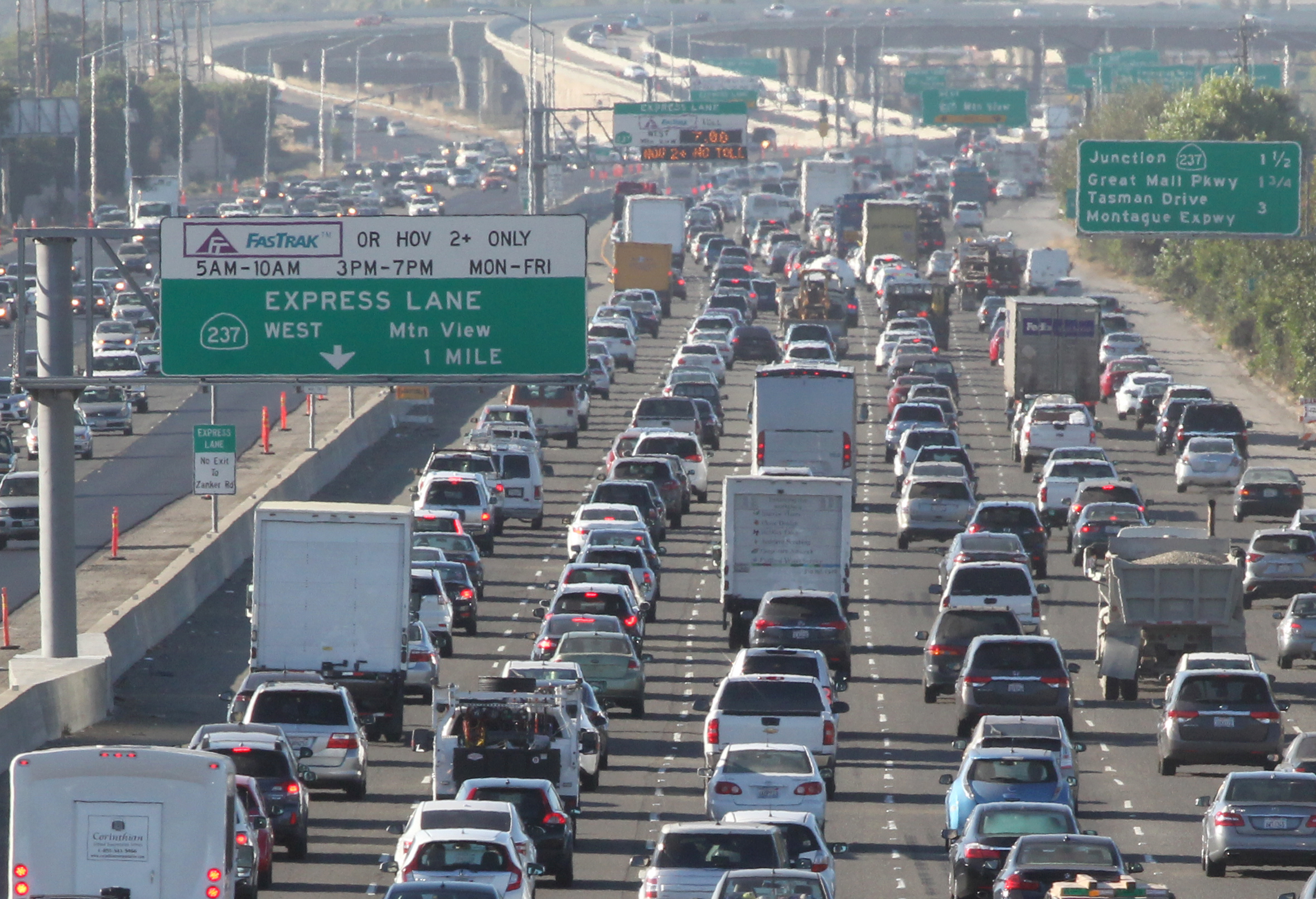 New York – Upset that the three-passenger requirement for New York City's HOV lanes are ignored by hundreds of drivers every day, a group of elected officials from Staten Island are pushing the city to introduce high-tech checkpoints to end the disobedience.
James Oddo, the borough president, and Councilman Steven Matteo who represents the borough, met with several city agencies the possibility of having cameras monitor key highways, and computers analyzing the picture on the spot to see if cars were driving in the special lanes with only one or two passengers.
Specialized lanes for "high occupancy vehicles" encourage people to pool their rides together, taking cars off the roads.
While implementing such a system would require Albany's approval, Oddo suggested a short-term pilot program to assess how effective the technology would be.
"In the near term, we want to see a pilot program implemented (no actual summonses would be issued), to test the efficacy of the various camera systems, as San Francisco did prior to receiving state approval," Oddo said, according to the Staten Island Advance.
One company that has already contracted with San Francisco on a pilot program was able to determine the number of passengers in vehicles traveling up to 100 miles per hour with a 95 percent accuracy rate. Conduent's Vehicle Passenger Detection System uses video analytics to and geometric algorithms to determine whether or not a seat is vacant. It does not use facial recognition technology.