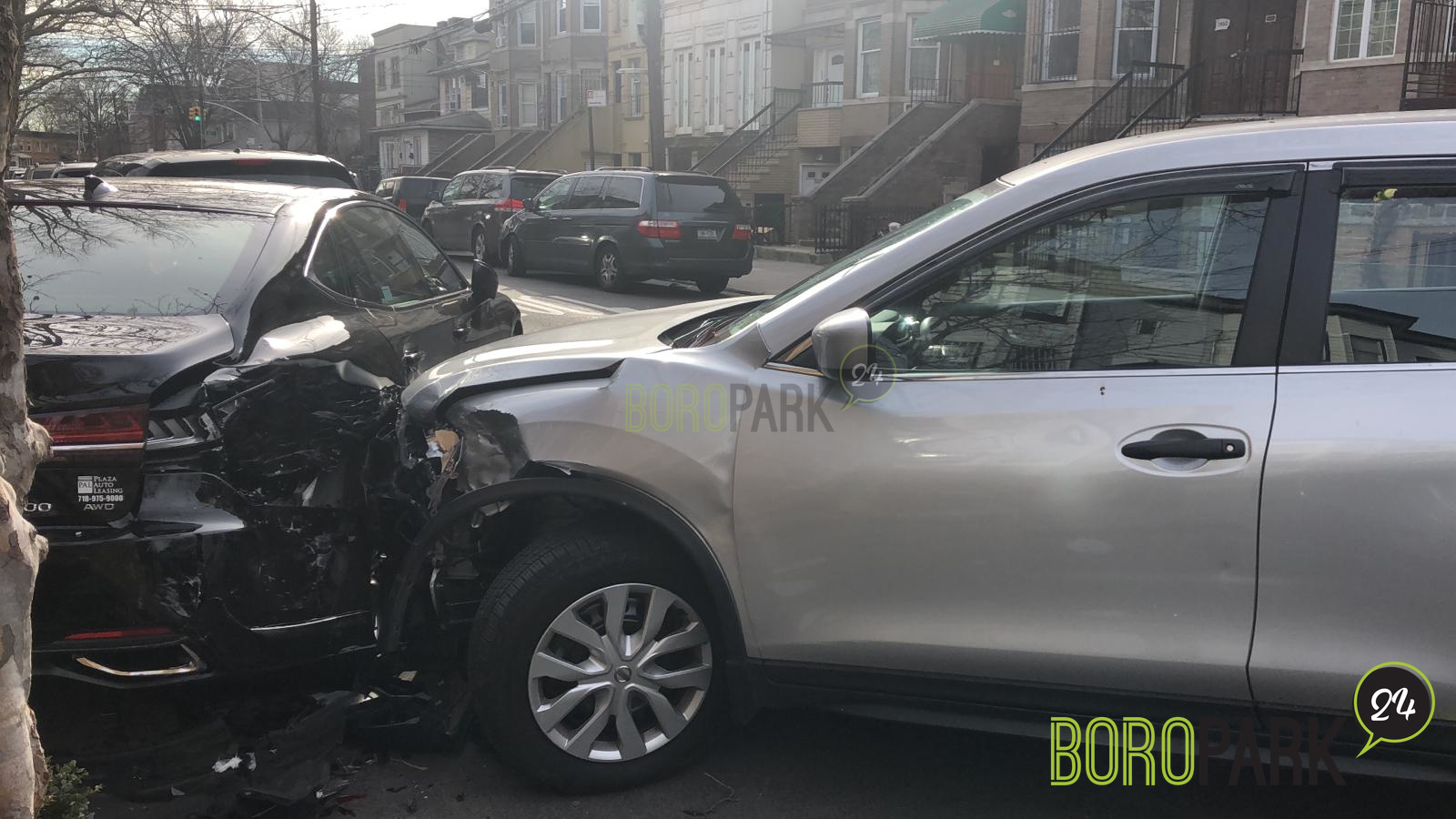 Boro Park – A driver who appeared to be intoxicated sliced through a row of cars parked along a street in Boro Park this morning.
Shomrim was called to the incident, which took place at approximately 10:00 a.m. on 19th ave and 52nd street. Volunteers responded to the scene and the suspect was apprehended nearby after attempting to flee by foot. Police arrived and took the suspect into custody.
Police also found a stash of drugs in the drunk driver's car.