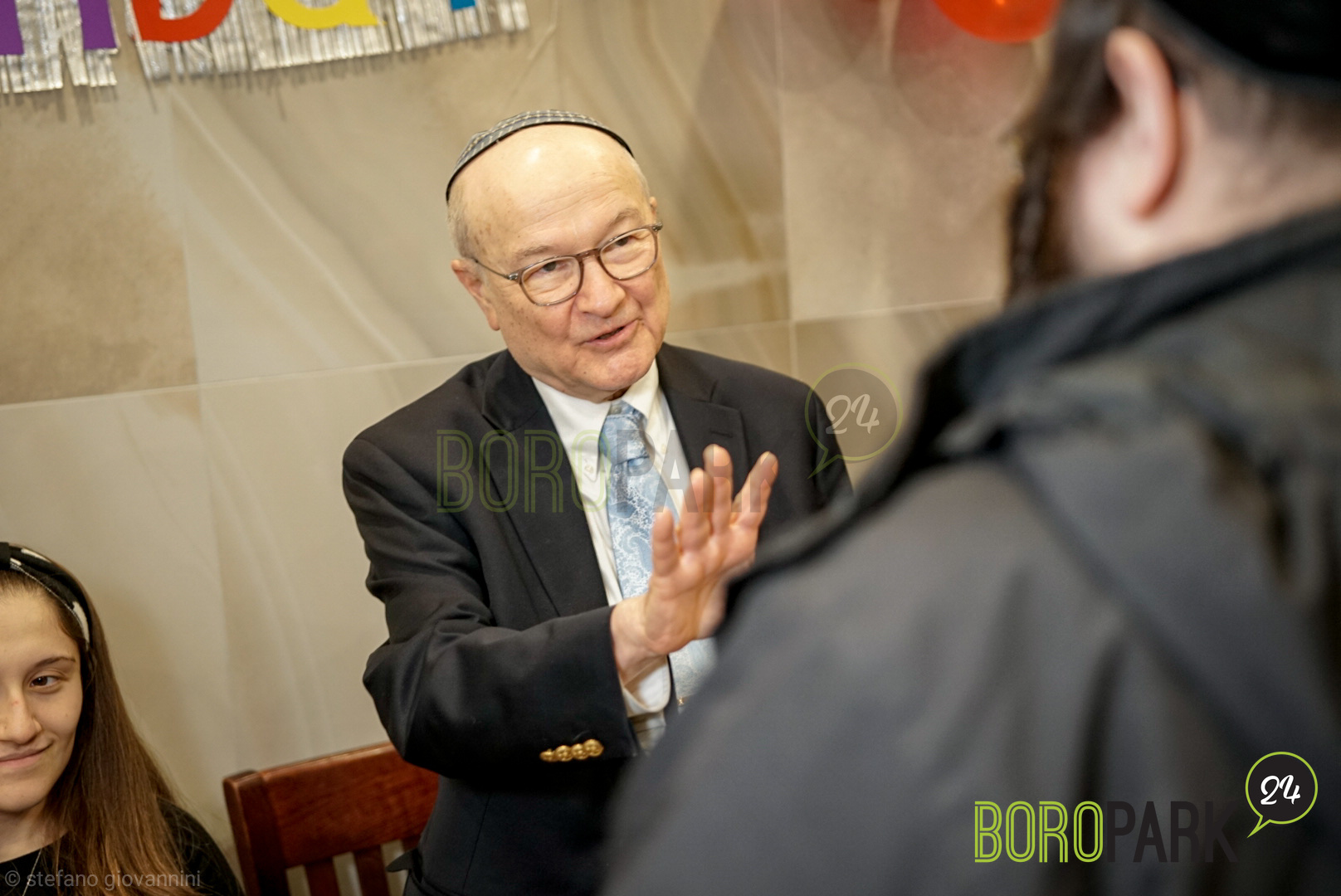 Boro PARK – An Upper West Side man celebrated his special day by handing out money to people at the Masbia soup kitchen worth as many years as he is alive.
Reb Zalman, on the advice of Rabbi Paysach Krohn, spent his 80th birthday last night distributing $80 cash gifts to the nearly 100 people who were at the food distribution center on New Utrecht Ave. last night, Masbia founder Sender Rapaport told boropark24.com.
"He said that he wanted to celebrate his 80th birthday with a very interesting segulah," Rapaport said. "He learned from Rabbi Paysach Krohn that the day of his birthday is very auspicious to give blessings to other people. So he wanted to come to a place where he could meet a lot of people and give them brachos. He also wanted to do something nice, so he gave out $80 to 80 people since it is his 80th birthday. That was the original goal."
Reb Zalman, who did not want his last name to be used in this article, arrive at Masbia with his wife and two grandchildren. Councilman Kalman Yeger also made an appearance to honor Reb Zalman, a Manhattan stockbroker who was born on 7 Adar of the year 1949 in Mount Vernon, N.Y.
He arrived at the end of Masbia's distribution for the Skverer kehillah and stayed through the distribution for Bobov-45. In the end, there were more than 80 people at Masbia. All received the cash gifts.
"He was excited to make a lot of people happy and excited, plain and simple," Rapaport said.