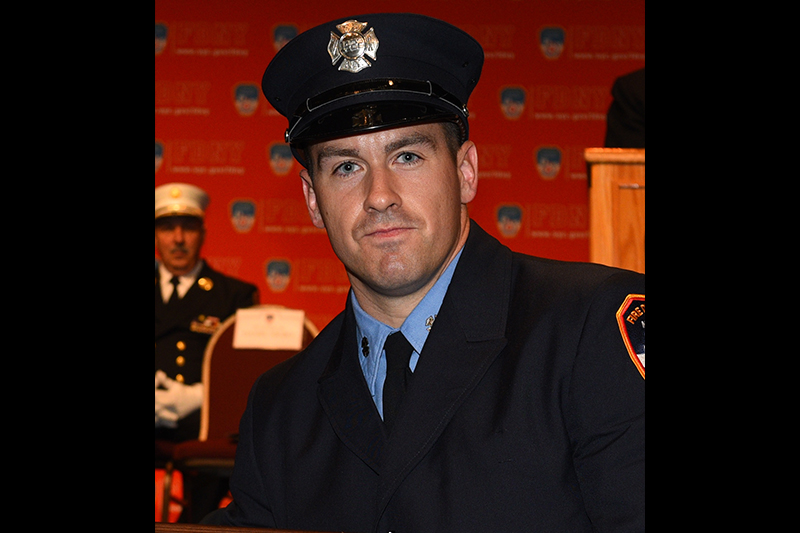 Mayor Bill de Blasio and Fire Commissioner Daniel A. Nigro today announced the death of Firefighter Steven H. Pollard of Ladder Company 170 in Brooklyn, a 1 ½ year veteran of the FDNY who died from critical injuries sustained while operating at a motor vehicle accident on the Mill Basin Bridge in Brooklyn on Sunday, January 6, 2019.
"To lose a courageous young Firefighter just beginning his career like this is devastating to our entire Department," said Commissioner Nigro. "Firefighter Steven Pollard bravely sought to help others. As his family mourns him, the Department mourns him, and certainly the citizens of our city mourn him as well."
At approximately 10 p.m. on Sunday, January 6, Firefighter Pollard responded along with his fellow Firefighters from Ladder Company 170 to a report of a motor vehicle accident with injuries on an elevated portion of the west bound Belt Parkway, just east of Flatbush Avenue. As they were operating and proceeding to help the injured motorists at that accident, Firefighter Pollard slipped through a gap in the roadway and fell approximately 52 feet to the ground below. He was rushed to Kings County Hospital where he died from his injuries.
Firefighter Pollard was appointed as a Firefighter in June of 2017 and assigned to Ladder Company 170 in Brooklyn. He is the 1,151st member of the Department to make the Supreme Sacrifice in the line-of-duty. The last member of the Department to die in the line of duty was Lieutenant Michael R. Davidson of Engine Company 69 in Harlem, who was killed on March 23, 2018.
Firefighter Pollard is survived by his mother, Janet; father, retired Firefighter Raymond Pollard who served for 32 years in the FDNY; and his brother, Firefighter Raymond Pollard, an 11-year veteran of Ladder Company 114 in Brooklyn.
Funeral arrangements are pending.