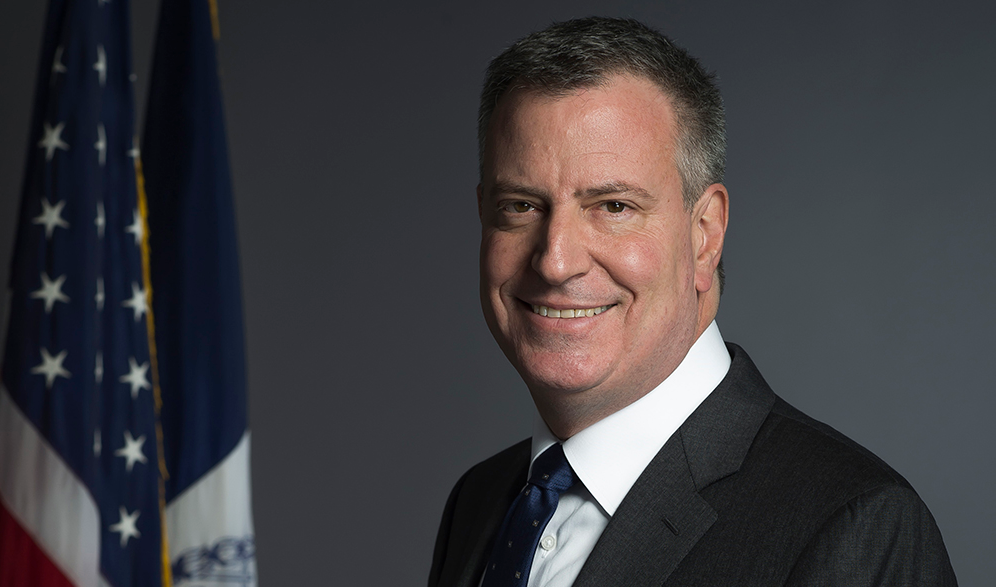 New York – A new program announced this morning will guarantee "comprehensive health care" to every New York City resident, regardless of income or immigration status, Mayor Bill de Blasio announced, though he didn't explain how he will pay its $100 million annual cost.
NYC Care, which will be rolled out this summer beginning in the Bronx, will ensure health care for the estimated 600,000 people without health insurance in the city. It will be fully available across the five boroughs in 2021.
"Today I'm announcing a plan to guarantee health care for all New Yorkers," de Blasio tweeted. "Through our own public option and a new program called NYC Care, we'll ensure the first stop for people isn't the emergency room."
The mayor just completed a press conference to announce details.
Services will cost users on a sliding scale based on their ability to pay. The programs will include call lines to help residents make appointments with general practitioners, cardiologists, pediatricians, gynecologists and a full spectrum of health care services.
The program is expected to cost at least $100 million a year.