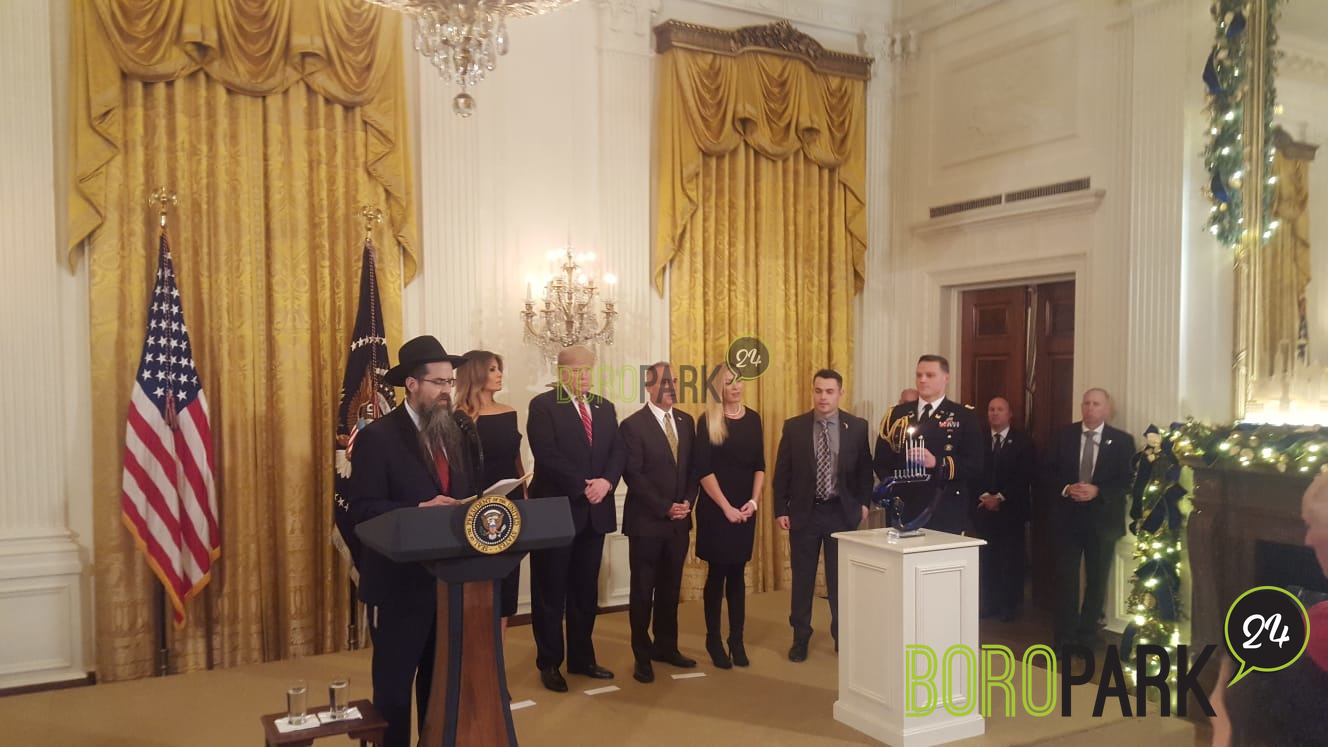 Washington – It was the one Chanukah party that lasted for eight hours.
President Trump held two receptions in the White House East Room yesterday to accommodate overflowing crowds of Jewish supporters. Guests repeatedly chanted "four more years!"
"We'll go for six, and then we'll all be in very good shape," the president joked.
A group of Holocaust survivors who were brought there by Nachas Healthnet and Assemblyman Dov Hikind were brought on stage, standing behind Trump as he addressed each one of them by name.
The tradition of a Chanukah party at the White House was started by President George W. Bush. It was extended to two parties, one in the afternoon and another in the evening, by President Obama. Trump held one reception last year but expanded it to a double one for this year.