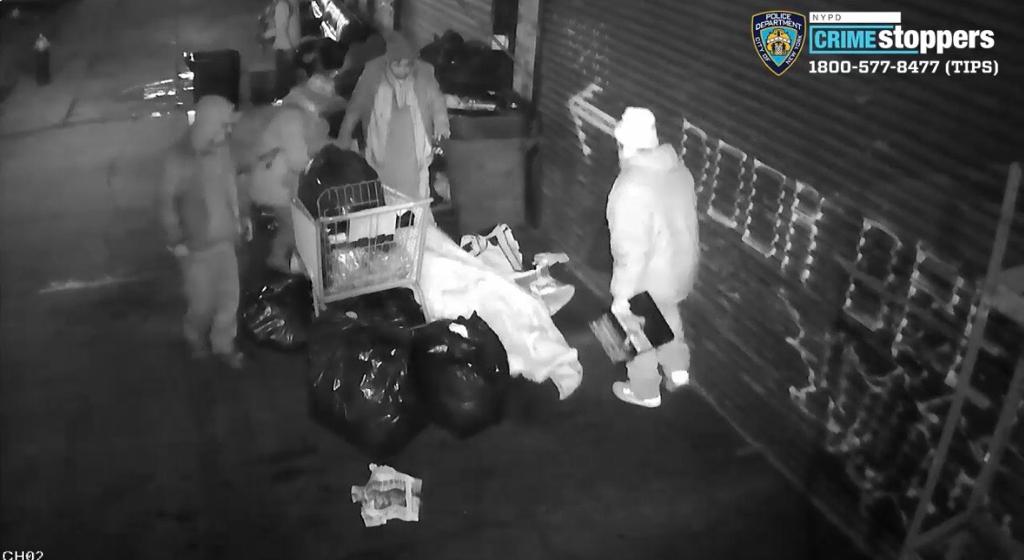 Boro Park – Police are looking for five suspects caught on video savagely beating of four homeless people sleeping on a street in Boro Park
The five Hispanic men at about 6:45 this morning approached the four victims, who were sleeping on the street on the corner of 10th Ave. and 60th Street. The victims were sleeping surrounded by their possessions, which were piled on large shopping carts.
The assailants tried waking up the homeless people, aged 41, 42, 51 and 61, before beginning to punch, kick and throw objects at them. They them removed $5 from one of the victims before fleeing.
EMS responded and transported two of the victims to the hospital for treatment. The other two refused medical attention at the scene, but one of them began complaining hours later of head pain and was transported to Lutheran Medical Center. He is listed in critical condition with severe head trauma.