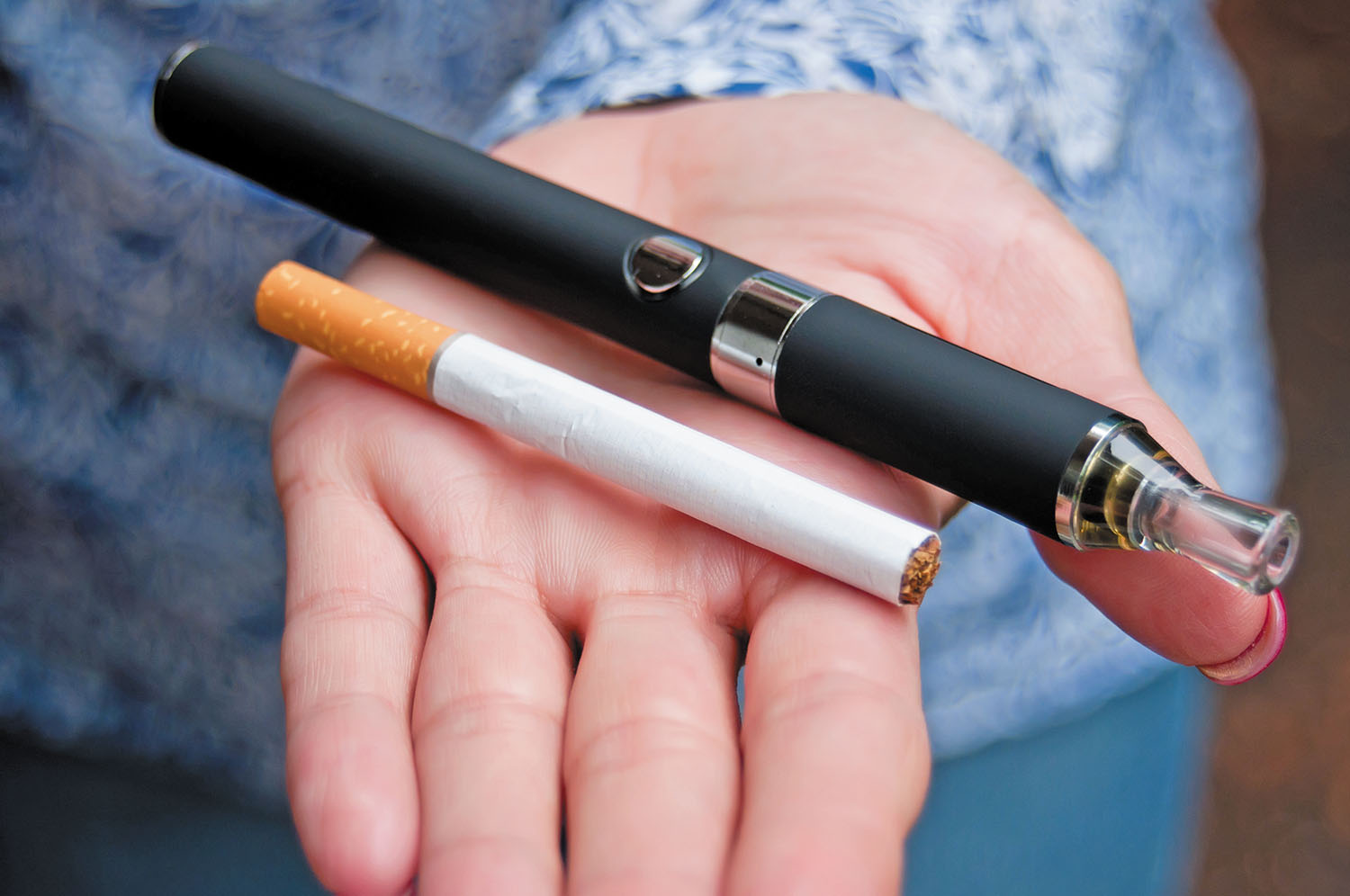 Health officials are moving ahead with a plan designed to keep e-cigarettes out of the hands of teenagers by restricting sales of most flavored products in convenience stores and online.
E-cigarettes typically heat a flavored nicotine solution into an inhalable vapor. They're promoted as a safer way to use tobacco — e-cigarette use is called vaping — and as a way to quit smoking. But public health groups, the surgeon general's office, and the Centers for Disease Control and Prevention worry about evidence that vaping can get teens addicted to nicotine, and will lead them to smoking cigarettes. Federal law bans their sale to those under 18, but 1 in 5 high school students report using e-cigarettes, according to the latest government figures.
The new guidelines, first proposed in November, are the latest government effort to reverse what health officials call an epidemic of underage vaping.
Teens are vaping more often than they are smoking cigarettes, the CDC says. The latest report on teen smoking shows 20 percent of high school students have used at least one tobacco product recently — mostly e-cigarettes. In 2016, 11 percent of high school students had used an e-cigarette in the past 30 days at the time of the survey — the CDC's definition of current use.
"Teenagers need to be warned that the vapor produced by e-cigarettes is not harmless water vapor, but actually contains some of the same toxic chemicals found in smoke from traditional cigarettes," Rubinstein said in a statement.
Under the proposed guidelines released Wednesday by the FDA, e-cigarette makers would restrict sales of most flavored products to stores that verify the age of customers or include a separate, age-restricted area of the store for vaping products.