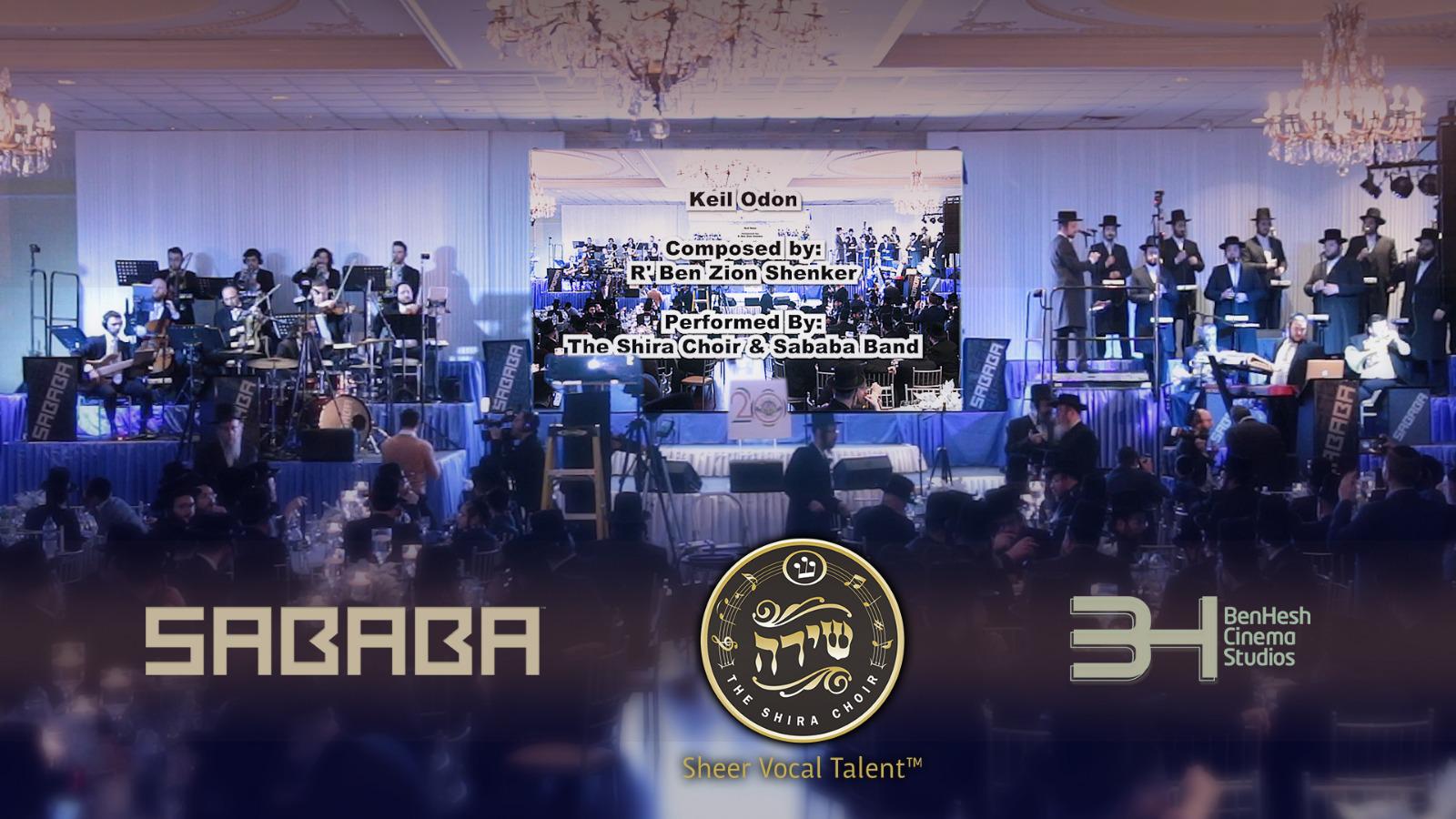 Keil Odoin – Shira Choir ft. Sababa
Charity comes in many forms. At this year's annual Chesed Williamsburg appreciation event, Shira Choir & Sababa Bad showed one such kind of goodwill: honoring the gathered community with a spellbinding rendition of Keil Odoin. This lively, optimistic melody became a classic the moment it was composed by the inimitable, irreplaceable R' Bentzion Shenker Z"L, that great voice-maker of the Modzitzer dynasty. Here, Shira's two-tier vocal lineup explores the song's rich landscape, thumping across its soft-march terrain; swinging through its upbeat disco chorus; and harmonizing its climactic staccato interlude. The crowd sits electrified, eyes glued to the sights and sounds. The entire performance rides on the impeccable instrumentation of an expanded Sababa Band, led by the multi-talented Mendy Hershkowitz, with musical arrangement courtesy of Avremi G.
Video Credits:
Sung by:
Shira Choir
led by Yoely Horowitz
Composed by:
R' Bentzion Shenker Z"L
Arranged by:
Avremi G
Directed by:
Mendy Hershkowitz
Music:
The Sababa Band
Video:
Ben Hesh Studios Live Sound
Engineering:
SC Events –
Shy Clyman
Mixed and Mastered:
V-Gold Beat Production Video and Lighting:
Eagle Production Co.
Stage Design:
Lipa Feldman