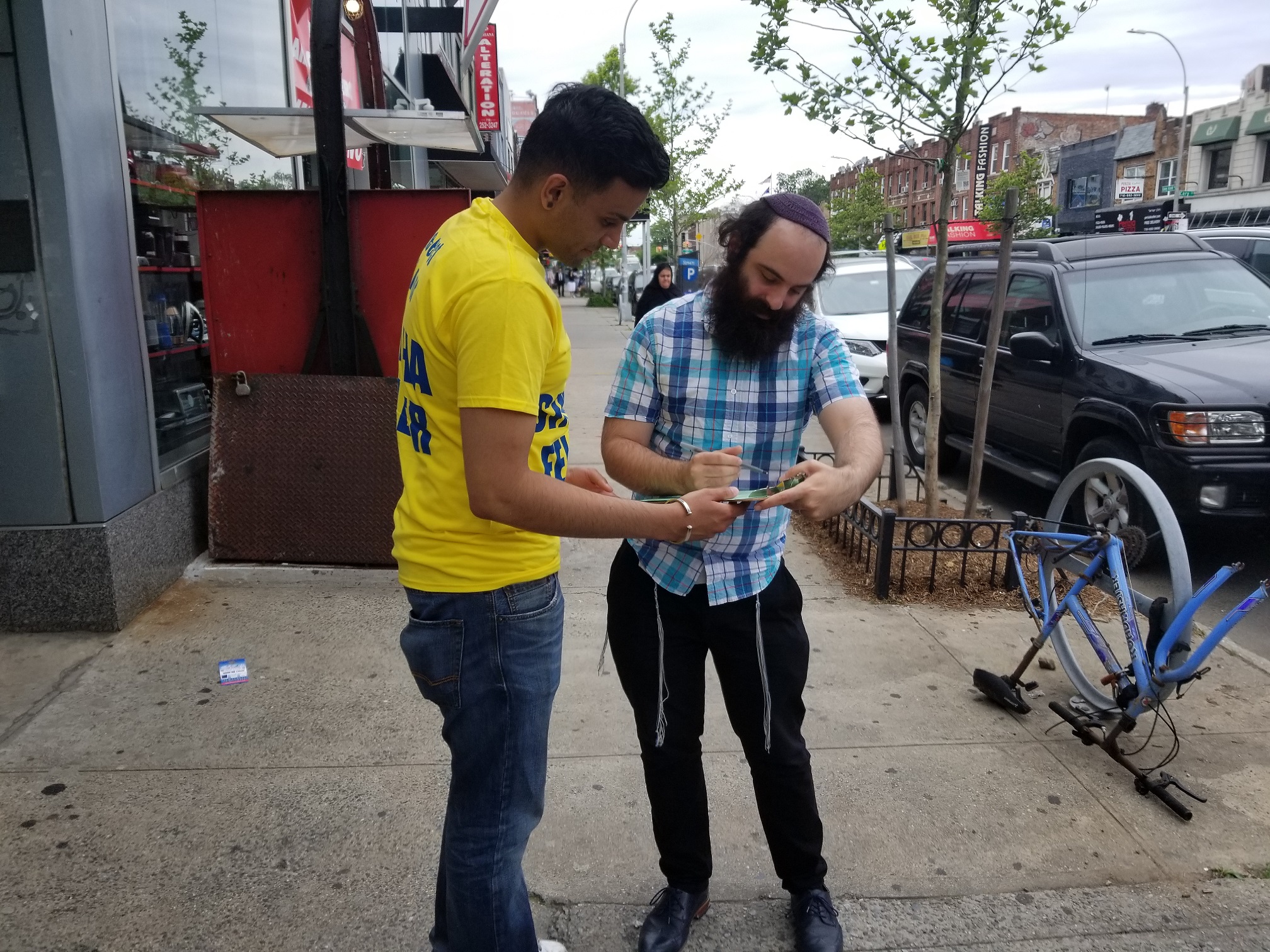 Election season is gearing up…
As you go about your business over the next 3 weeks, a jovial campaign volunteer wielding a clipboard is sure to approach you.  If you are unfamiliar with the process, it is typical to feel suspicious of a stranger requesting your signature or annoyed at the unexpected demand on your precious time as you hurry about your day. To allay your concerns and keep you informed, we would like to explain the process.
In order to appear on the ballot in a New York election, a candidate has to produce a signed petition to the Board of Elections that illustrates an interest by the people of his district to see him on the ballot. A candidate for State Senate will have to produce 1,500 signatures at a minimum, to run on the Democratic Party line.
Signatures are customarily challenged at such a high rate that candidates aim to submit at least three times the required amount to ensure their place on the ballot without the expense and wasted time of defending them in court. Numerous regulations and a system sorely in need of technological updating contribute to the issue, but here is what is most important for you to know.
The signatures must come from registered voters in the same party as the candidate, who also live in the district he is running to represent. If you fit the criteria and wish to sign on to the petition, take a moment to sign the Board of Elections form just right, because the BOE requires that the signature, printed name, and address match your voter registration exactly. Any deviation will result in the signature being rejected.
The current petitions qualify a candidate to run in the upcoming primary election, where members of the same party will be vying to be their party's candidate in the general election. You can only sign one petition per position. If you sign a petition for two candidates running for the same office, both signatures are likely to be challenged.
It is important to know that signing a candidate's petition carries no obligation of a future vote and is just the first step in the election process. You can still choose to vote for any candidate in the election.
We have come to take our right to vote for granted and often forget to appreciate the hard-won freedom and liberty we enjoy while living in the greatest country in the world. However, over the next 3 weeks, democracy, in the form of campaign volunteers, will be hard at work. So, if a cheerful campaign volunteer stops you, take a moment to exercise your right, participate in the electoral process and show your support.