For the First Time in History, Skulener Rebbe to Light Hadlakah in Boro Park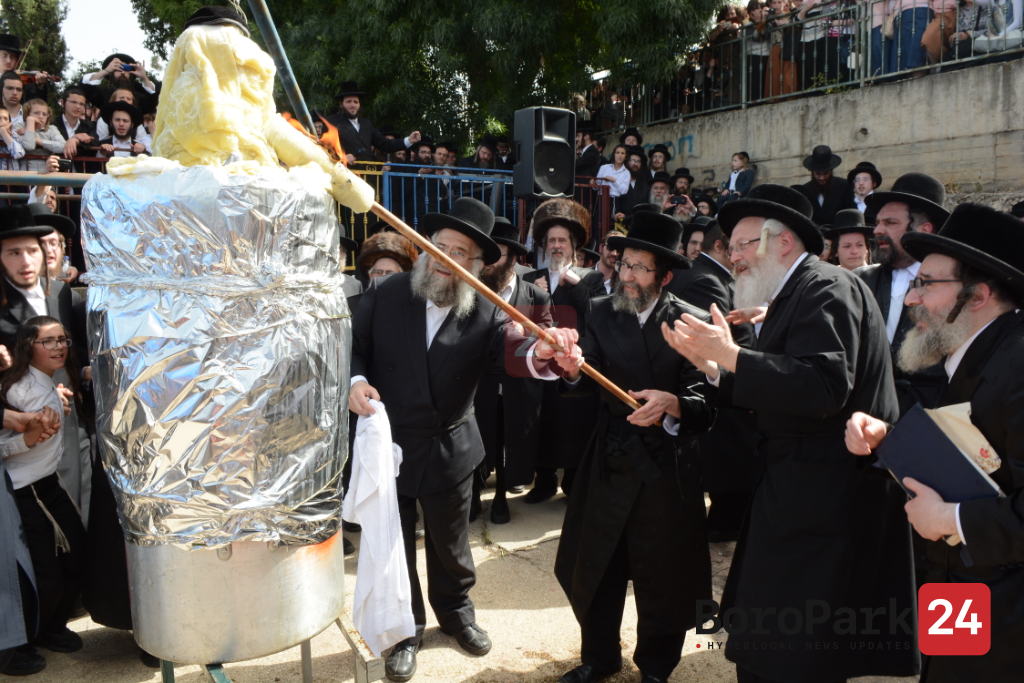 It has been two years since the passing of the holy Skulener Rebbe, Rav Yisroel Avrohom Portugal, zt"l, who established a corner of purity and avodas Hashem at his shul on 54th Street—from the light spread forth to every person in Klal Yisroel, and to the thousands in the Chesed L'Avrohom network of institutions.

He was succeeded by this son Rav Yeshaya Yaakov, known for his tzidkus, and perpetuating the legacy of his holy father and grandfather who spread Yiddishkeit with mesirus nefesh and with love.
Chassidim, and many in Boro Park were overjoyed at the announcement that for this first time in Skulener history, the Rebbe would light a large hadlokoh at the shul (54th Street, off of 13th Avenue) on Thursday evening, Lag Ba'Omer, immediately following ma'ariv at 9:00.
The Rebbe is known to have a particular connection to Meron and to Rabi Shimon. For years, he did not miss being there on the great Hillula, until he was no longer able to go. At one point there had been a Chesed L'Avrohom mossad in the town of Meron, and following a surgery, the Rebbe resolved to rebuild it.
The joy and the fire promise to rise to the Heavens… led by the Skulener Rebbe who will surely bring the aura of his beloved Meron to the streets of Boro Park.
PHOTO:
Skulen Rebbe Lighting the Hadlakah in Mosdos Chesed L'Avrohom in Miron, Lag Baomer