Mayor-Elect Adams Calls for NYC Judges to Apply No-Cash Bail Law Less Frequently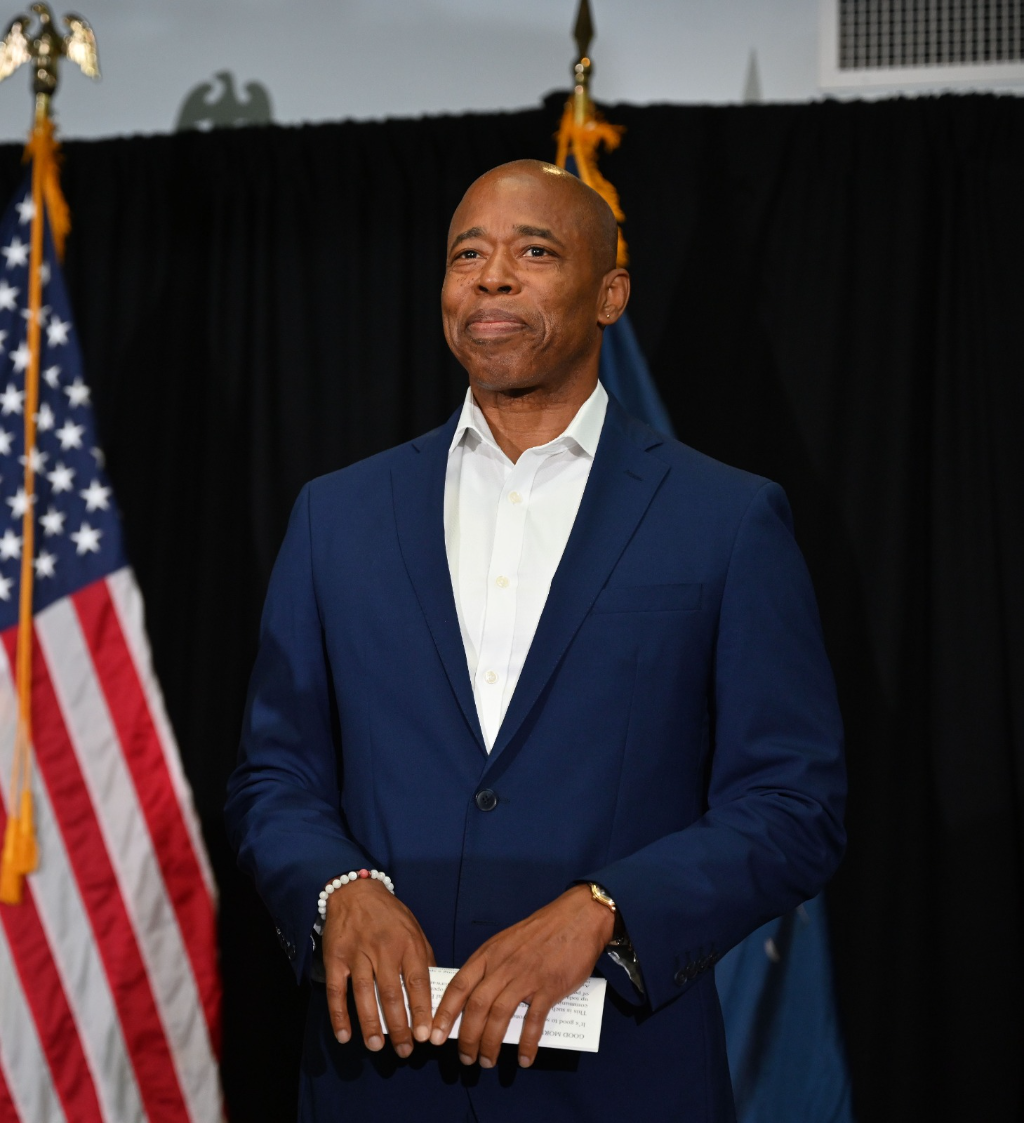 By Yehudit Garmaise
Mayor-elect Eric Adams, who ran on a platform that focused on bringing more public safety to the city, has said that he wants the city's judges to use more discretion when considering which criminals must post bail.

"You can't have someone arrested with a gun on Monday, and then out on the street on Tuesday," said Adams, who will be sworn in on Jan. 1.
"As the mayor," Adams said on the television show, "The View," "I appoint criminal court judges, and I am going to be extremely clear: You must make sure that those who are posing imminent threats to our city: They are not going to be placed back on my streets and back into my community."
Adams also said he would like judges to use Kendra's law to help perpetrators who have severe mental illnesses to take medication and undergo psychiatric treatment.
Adams' comments are a welcome change after many perpetrators, such as Tiffany Harris, who slapped several women in Crown Heights in anti-Semitic attacks, were immediately let go without having to post bail after being arrested: only to commit more crimes within days of their releases.
On Sunday, Darrell Brooks, who killed six people and injured more than 60 in Waukesha, Wisc., was released on $1,000 bond for assaulting and trying to run over a woman with his SUV just two days before plowing the same SUV into crowds of people walking through a holiday parade.
Last summer, another Wisconsin judge had released Brooks on $500 bail, which is considered "low-cost," after he shot his nephew.

The day after the tragedy in Waukesha, however, far-left US Rep. Alexandria Ocasio-Cortez (NY-D), continued to promote bail reform.
On Monday morning, after Brooks, who has an extensive criminal record, has praised Hitler on social media, and killed and injured so many: including young children, Rep. Ocasio-Cortez, US Rep Carolyn Maloney (D-NY), and Rep. Jamie Raskin (D-MD), sent a letter to the district attorney of New York City's five boroughs, to ask for information on "excessive bail in the New York City court system: particularly for low-income defendants."
In January 2020, former Gov. Andrew Cuomo instituted the new no-bail law, but after many violent criminals, such as Harris, returned the street the next day to harm more people, the New York legislature amended the no-bail law in April 2020.
Cuomo had said at the time that he would eliminate "cash bail once and for all" as many progressive politicians claimed cash bail was racist and its elimination could help to "end systemic racism."
In January 2018, Cuomo had said that "we must reform our bail system so a person is only held if a judge finds [that person to be] either a significant flight risk or a real threat to public safety," but by January 2019, after many say he was influenced by the New York legislators who are more to the left, the critical "threat to public safety" provision had been removed from the no-bail law, and many criminals returned to the streets in the days after they were arrested.

(Kevin P. Coughlin / Office of Governor Andrew M. Cuomo)