Red SUV Senselessly Plows into Crowd in Serene Winter Holiday Parade in Suburban Wisconsin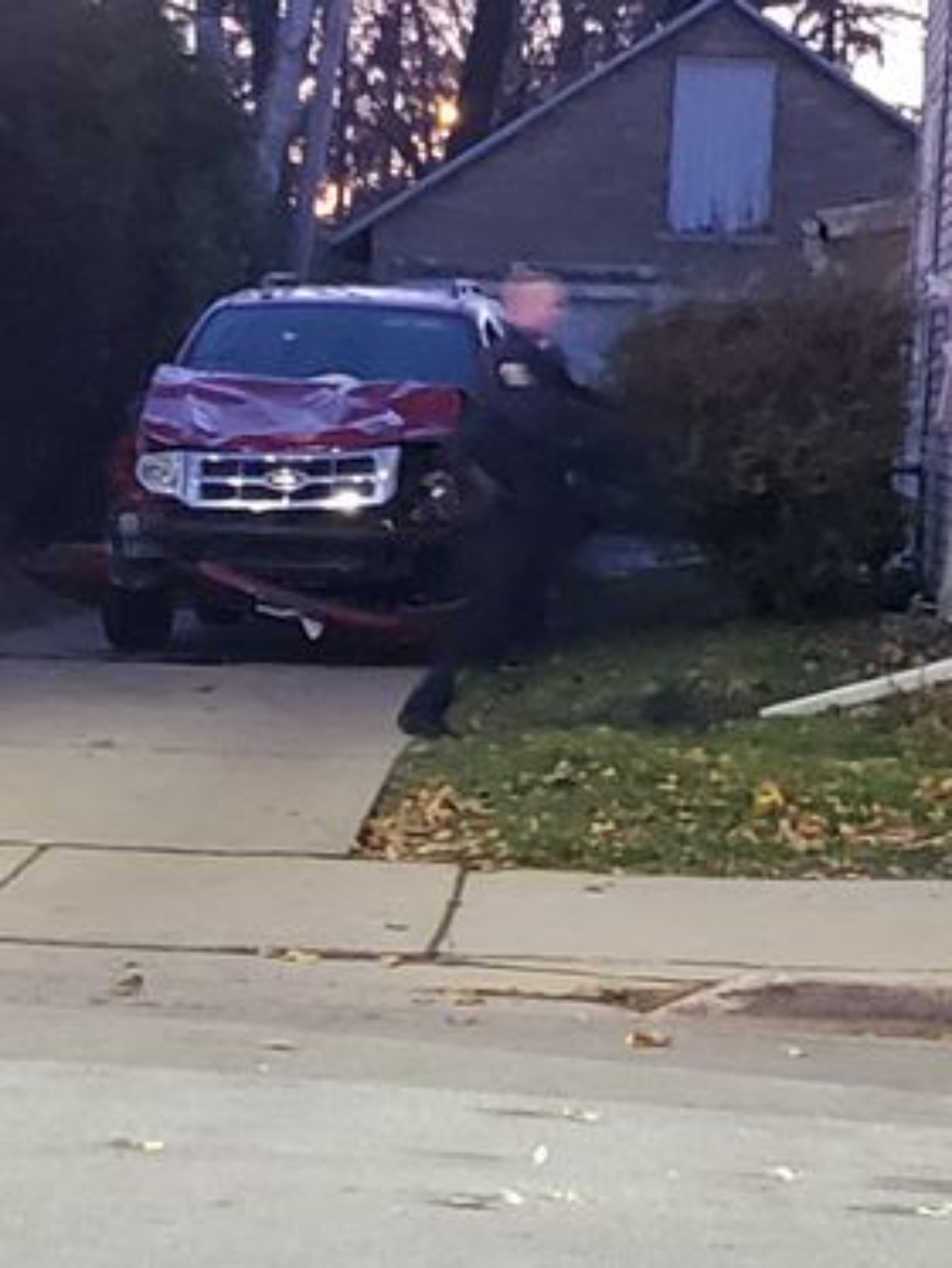 By Yehudit Garmaise
Hundreds of residents who walked today in a serene winter holiday parade in Waukesha, Wisc., were terrorized this afternoon when a speeding red SUV plowed into the crowd and crashed into bystanders: killing five and injuring at least 28 people, at least 12 of whom are children.
In the event, which was live-streamed, at 4:39pm Central Time, the SUV was seen racing by the parade in an aggressive way that caused the participants to gasp and crane their heads to look in the direction of the speeding car.
Just before the livestream ends, a police officer in Waukesha, which is a suburb of Milwaukee, runs toward the red SUV that was recklessly speeding.
Victims have been transported to local hospitals by ambulances, police officers, and family members, said Waukesha Police Chief Dan Thompson, who reassured that the town is now safe, and there are no other threats to the community.
The police department, Thompson reported, has located the red SUV that was allegedly rammed into the crowd, and investigators have possibly found a person of interest, whose motives are still unknown.
Victims have been transported to hospitals by ambulances, police officers, and family members, said Thompson, who added that the investigation is ongoing.
One devastated Waukesha man told FOX News that "most of his family are in the hospital."
"[My wife] Kathy and I are praying for Waukesha tonight and all the kids, families, and community members affected by this senseless act," Wisconsin Gov. Tony Evers wrote on Twitter. "I'm grateful for the first responders and folks who acted quickly to help, and we are in contact with local partners as we await more information."