Special Yom Tov Project: 24 Hours Around Boro Park (Part 1)
Boro Park is one of the world's busiest Jewish metropolises - a neighborhood where Jewish life thrives at all hours of the day and night. For this Yom Tov, we set out to chronicle the colorful world of Torah, avodah, chessed, and everyday life in our shtetle of Boro Park.
Our photographers went out into the streets during every hour of the twenty-four hour cycle to document the vivid life that takes place here around the clock.
5:30am- Rising with the sun:
Despite the early hour, Boro Park residents can be seen immersed in davening k'vasikin, winter or summer, rain or shine.
6:00 am- Marching to the House of Hashem:
From every corner, father's and bachurim stream toward their designated place of Torah and tefillah each morning, with their tallis and tefillin safely tucked under their arms.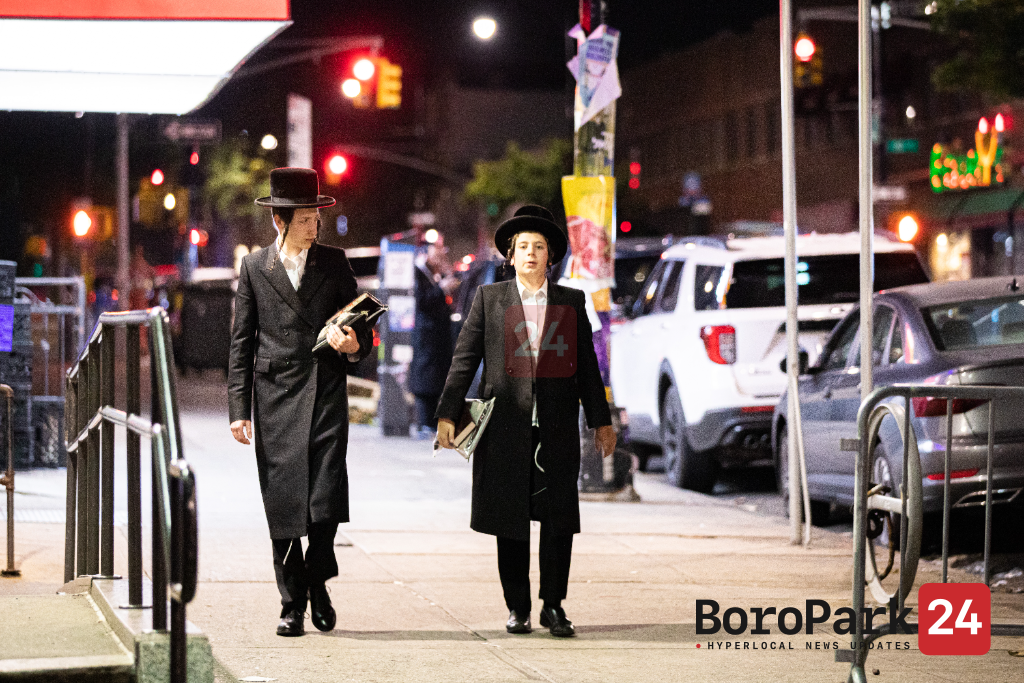 6:30 am- Morning Views of the News:
After an early davening, residents will catch up on the morning news through any of the media that flood the neighborhood each morning.
7:00 am- The Joy of Early-Morning Learning
At any a number of 'Heichalei Torah,' large halls designated exclusively for Torah learning, men of all ages can be seen engaged in the timeless pursuit of learning Torah as the sun comes up.
7:30 am- Last-minute transportation
Bachurim all around Boro Park are making a dash to yeshiva at this hour, where davening is about to get underway.
8:00 am- Generation to generation
It is now a bit later in the morning, and it is time for the young boys to alight their busses, where they're set by their parents with hearts full of hope.
8:30 am- View from Above
As a busy workday is about to get underway, many residents of this town will utilize the MTA subway.
9:00 am- Arriving in style
The children of our many chadorim are welcomed with an encouraging smile as they prepare for a day of learning and growth.
9:30 am- Cleaning Boro Park's Streets
Although alternate side parking may cause parking headaches for some, we can all appreciate the cleaner streets once the broom comes through.