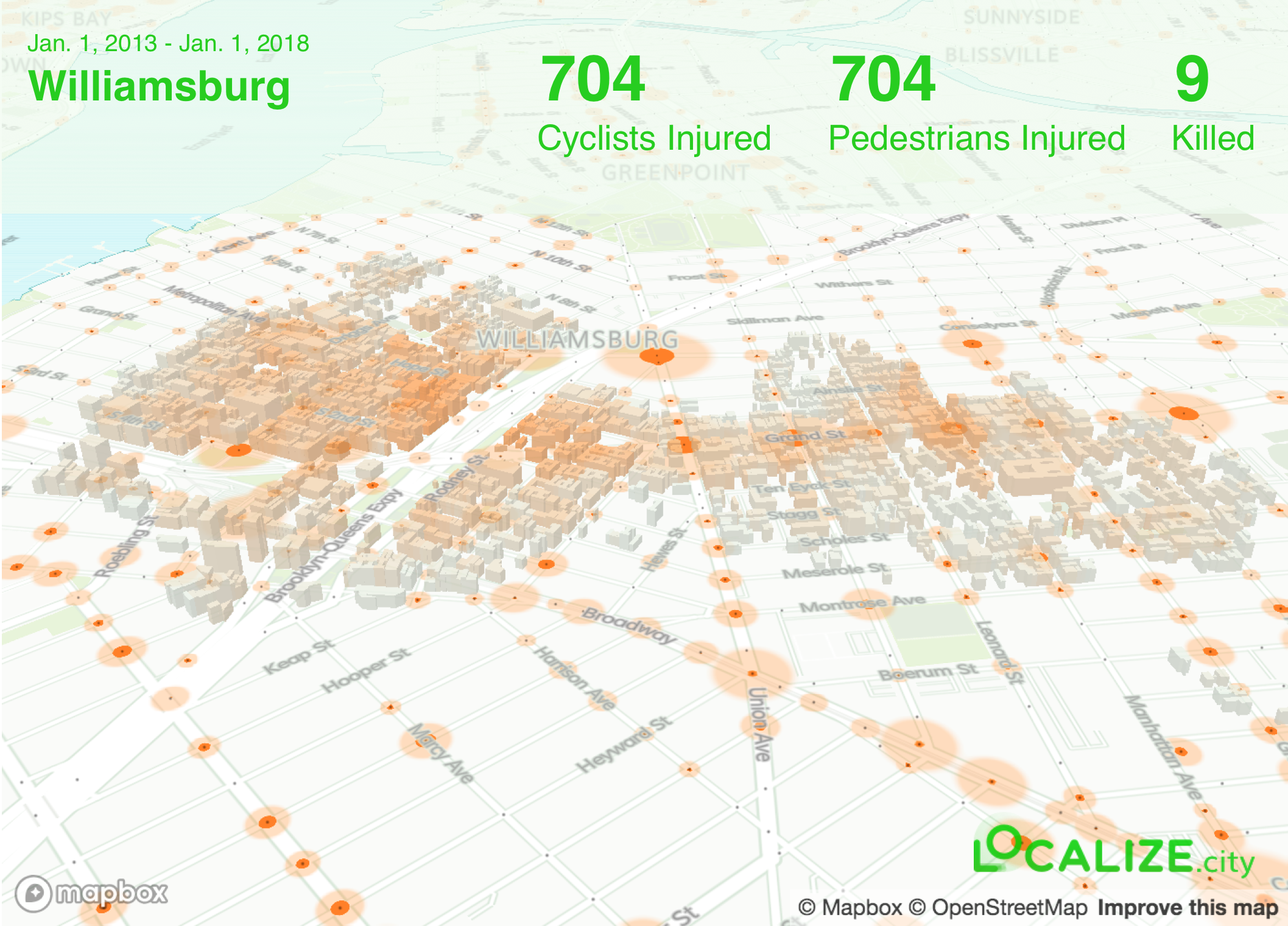 The data website identified the 12 most dangerous areas in New York City for traffic accidents in a new report out this week.
 "This study looks at dangerous intersections from the perspective of residential buildings, pinpointing the buildings that are surrounded by intersections with the most crashes that injured or killed pedestrians and cyclists," said 
Localize.city
 data scientist Israel
Localize.city, the website that aims to provide holistic neighborhood information to buyers and renters before they move, has now published a report that identifies the city's 12 most dangerous areas for pedestrians and cyclists.
One of the worst areas is near Williamsburg Bridge, particularly on the south side. Localize.city analysts looked at data between January 1, 2013 and 2018 and found that while the number of crashes had reduced marginally over the last five years, this area still witnessed 300 crashes last year.
A New York City Department of Transportation spokesperson said that the department will review this 
Localize.City
 report. In the meantime, officials pointed to the city's 
Vision Zero Borough Pedestrian Safety Action Plans
 for more information on how Vision Zero is addressing traffic accidents across the five boroughs.