Cuomo Announces More Re-openings: Weddings at 50% and Nursing Home Visitation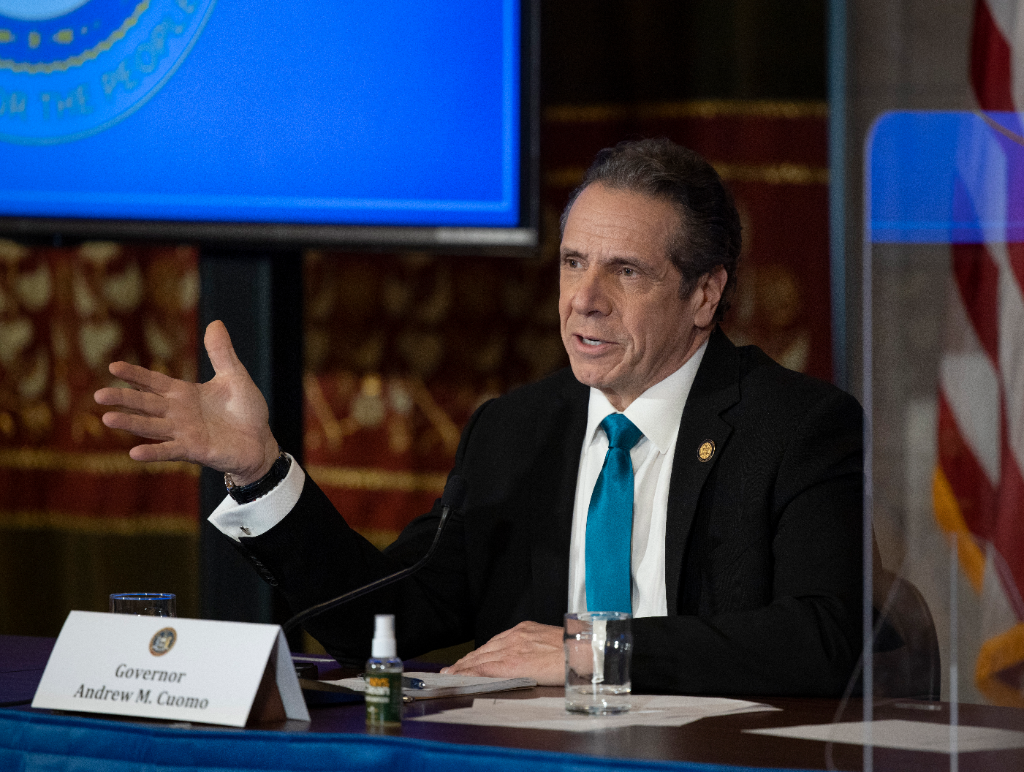 Gov. Andrew Cuomo announced today that as COVID positivity and hospitalization rates continue to trend downward, starting on Monday, March 15, weddings and catered events once again will be allowed to take place at 50% capacity.
"Guests must be tested prior to events," said Gov. Cuomo said, who mentioned that he was able to visit President Joe Biden after having been tested.
"There are no more excuses, [to get married]," Gov. Cuomo joked.
Also on Friday, Feb. 26, after a year of no visitors, nursing homes also will be reopening to receive guests with testing, precautions, and limits set by the Department of Health.
(Mike Groll/Office of Governor Andrew M. Cuomo)