Assemblywoman Bichotte and Councilman Brannan Endorse Robert Cornegy for Brooklyn Borough President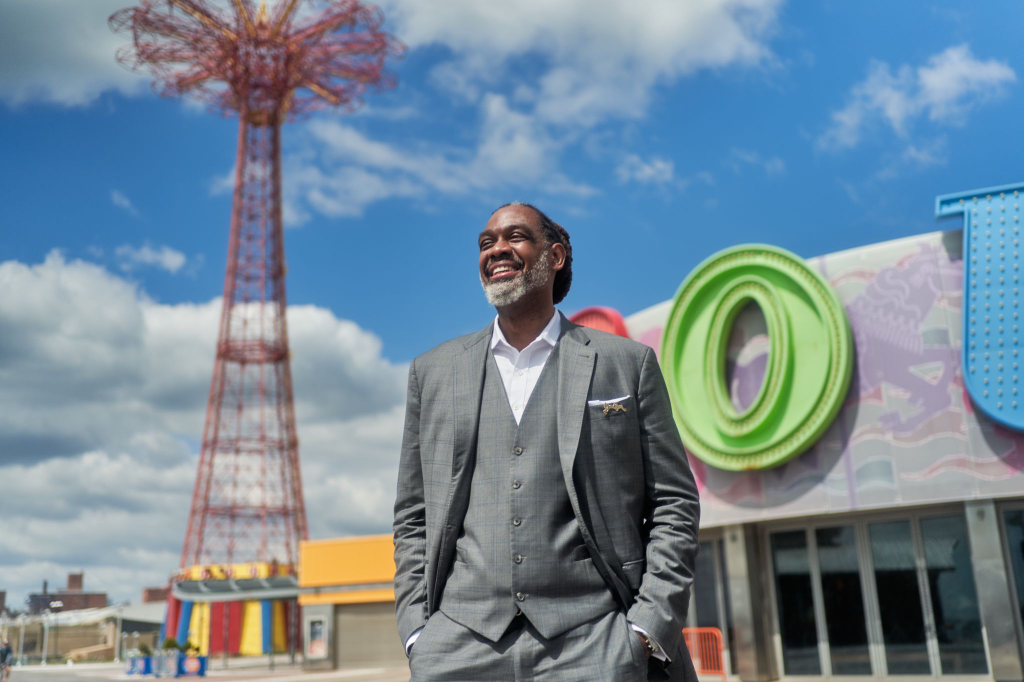 By Yehudit Garmaise

Assemblywoman Rodneyse Bichotte and Councilman Justin Brannan endorsed City Councilman Robert E. Cornegy Jr., for Brooklyn Borough President yesterday at a rally that was attended by a large, diverse group of supporters who stood on the steps of Brooklyn Borough Hall.
Bichotte and Brannan spoke about their support for Mr. Cornegy, who represents the 36th district, and his long-standing commitment to serving the residents of Brooklyn, especially in times of economic hardship.
"I've known Robert Cornegy for a very long time," said Assemblywoman Bichotte, who represents the 42nd district and is the chairwoman of the Kings County Democratic Party. "We have been in the trenches together during Hurricane Sandy. We've engaged in food distribution to help the sick and the poor, and we've worked in government together to serve a greater Brooklyn.
"Councilman Robert Cornegy is the only candidate for Borough President who can help bring Brooklyn's economy back."
Brannan also showed his support for Councilman Cornegy, who represents parts of Bedford-Stuyvesant and Crown Heights.
"Robert will stand up for all Brooklynites," said Brannan, who represents the city's 43rd district.
"Robert's legislative record in City Council demonstrates his commitment to protecting hard-working families and supporting small businesses, especially those owned by women and minorities."
Weighing in and giving blessings from Crown Heights, Rabbi Eli Cohen said, "Robert Cornegy has been a very dedicated friend of the [Jewish] community in many, many ways throughout his tenure and continuing in City Hall, where he has been an advocate for the things we all believe in: for families, for safety, for education, and for seniors.
"Every single aspect of community life, Robert has been there for us, and now I am happy to stand here with him.
"I want to give a blessing that he should have tremendous success going forward, and we look forward to many great years of community service in Borough Hall, and maybe beyond. Who knows?
"Standing here side-by-side with such a diverse group brings me so much joy," said Mr. Cornegy. "I'm proud to be running a campaign that unites people from different communities.
"We have worked hard to bring people together and to make sure everyone's voice is represented.
"No one is going to out-work me in the quest to have your voices heard in Borough Hall."
Photo Credit by Campaign