New Recipe: Seared & Baked
Recipe works well with other beef parts good for low & slow baking. Yield: about 4 servings.
            Ingredients:                                                                                                                                    
2 slices chuck steaks
salt and pepper
flour, to coat
oil, to sear
1 to 2 onions, chopped
3 cloves garlic, minced
3 to 5 fresh mushrooms, sliced
2 tbsp tomato sauce
8oz chicken broth
1 cup water
1 tbsp Shauly's onion soup mix
1 tsp paprika
3 to 5 potatoes, peeled and cubed
1 to 2 celery stalks, cubed
1 to 2 carrots, cubed
1 fresh spring rosemary (optional)
Sprinkle some salt and pepper over both sides of the steaks and then coat them with flour.
In a large cast iron pan, heat oil and sear the steaks to brown on both sides; set aside.
In the same pan, heat more oil and then sauté the onions and garlic for a few minutes. Add the sliced mushrooms and sauté for a few more minutes. Add in the tomato sauce, chicken broth, and water.
Sprinkle some more salt and pepper. Add the paprika and the onion soup mix.
Let it come to a boil and then simmer for 10 minutes, until mix well.
Place the cubed potatoes, celery, and carrots, into a baking pan or Pyrex baking dish.
Add the steaks on top and then cover with the mushrooms sauce mixture.  If more liquid is needed you can
add water or chicken broth or maybe a good red wine to the pan. Optional; top it off with the rosemary.
Cover pan well and bake in a 375˚F oven for 2 to 3 hours until softened.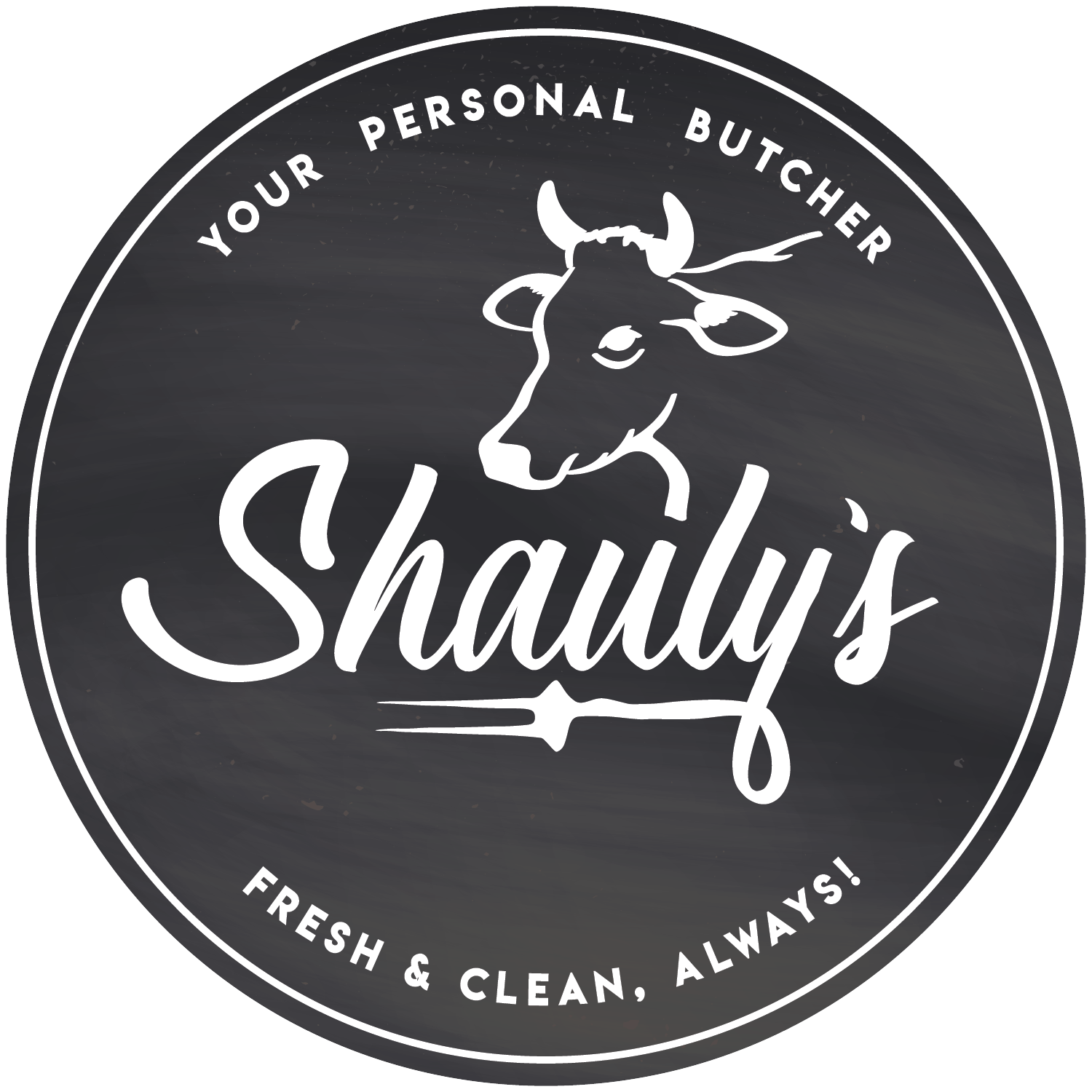 Sponsored content by,
Shauly's Meat
Your Personal Butcher.
Fresh & Clean, Always!
1973 60th ST