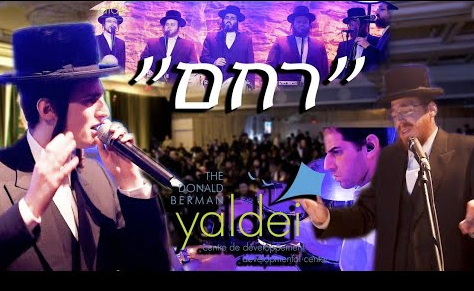 The 2018 Yaldei Dinner in Montreal was a most memorable and emotional event!
Brought to you in this video is the highlight of the event, featuring Jewish music superstar Motty Steinmetz and music arranger Ruvi Banet, accompanied by the Zimra Choir and Shearim Orchestra. Enjoy this unique blend of talent as they sing the heartfelt "Rachem."
Yaldei is a not-for-profit developmental centre and school in Montreal devoted to helping children reach their full potential.
A Quality Entertainment Production
Vocals:
Motty Steinmetz
Arranged & Directed:
Ruvi Banet
Choir:
Zimra Band:
Shearim
(Montreal)
Video:
Neuman Studio