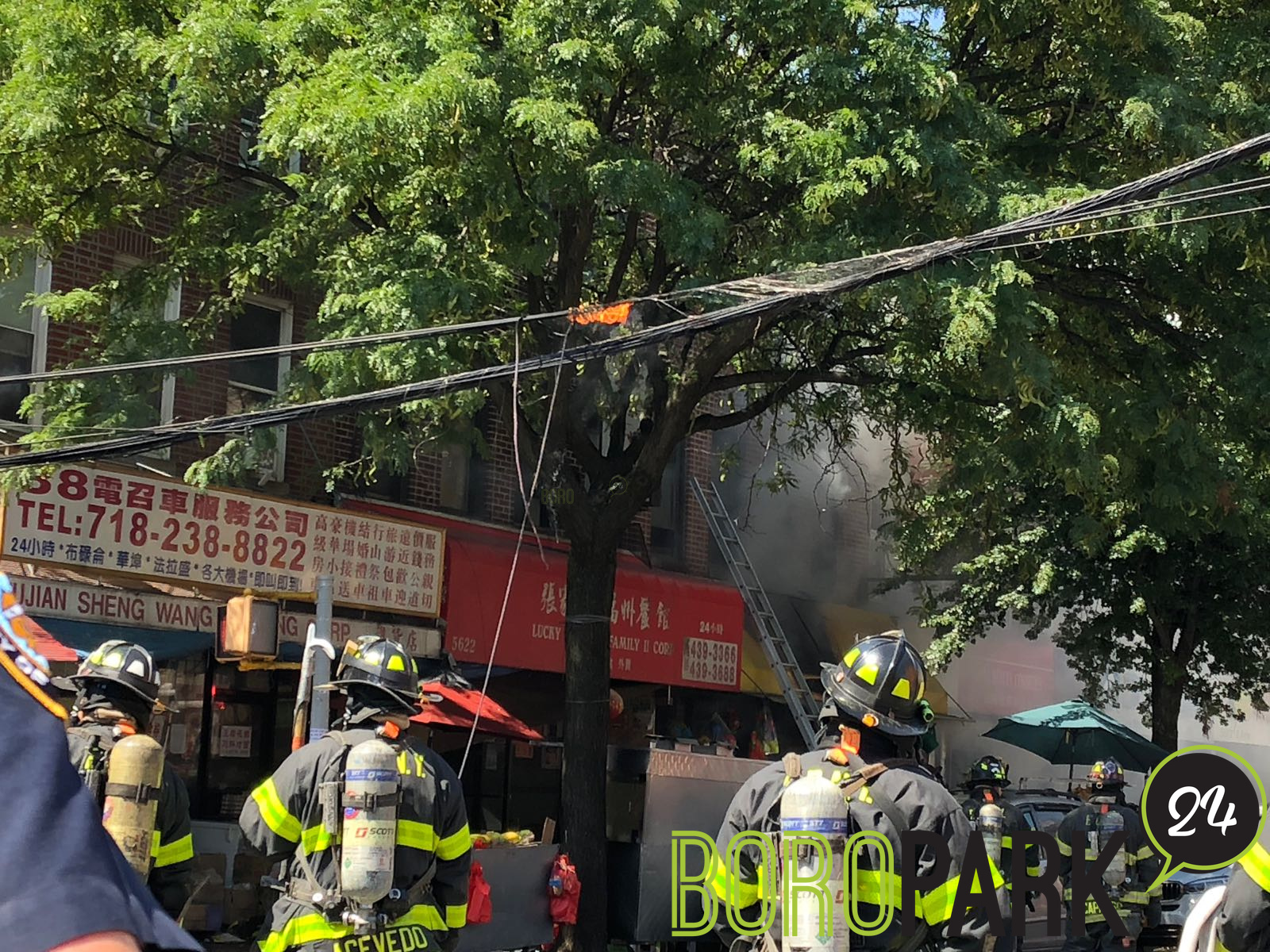 A building caught fire from sparking live wires on Monday afternoon
Firefighters responded to the intersection of 8th Avenue and 57th Street for numerous live primary wires down and arcing. While on scene the burning wires fell to the ground, igniting many fires on the street and starting car fires. Even more so, a building caught fire from the sparking wires, starting a fire in the basement, and engulfed all three floors.
five firefighters suffered non-life-threatening injuries.
More than 140 firefighters responded to the scene to help stop the fire from spreading throughout the area. After close to three hours, firefighters got the situation under control.