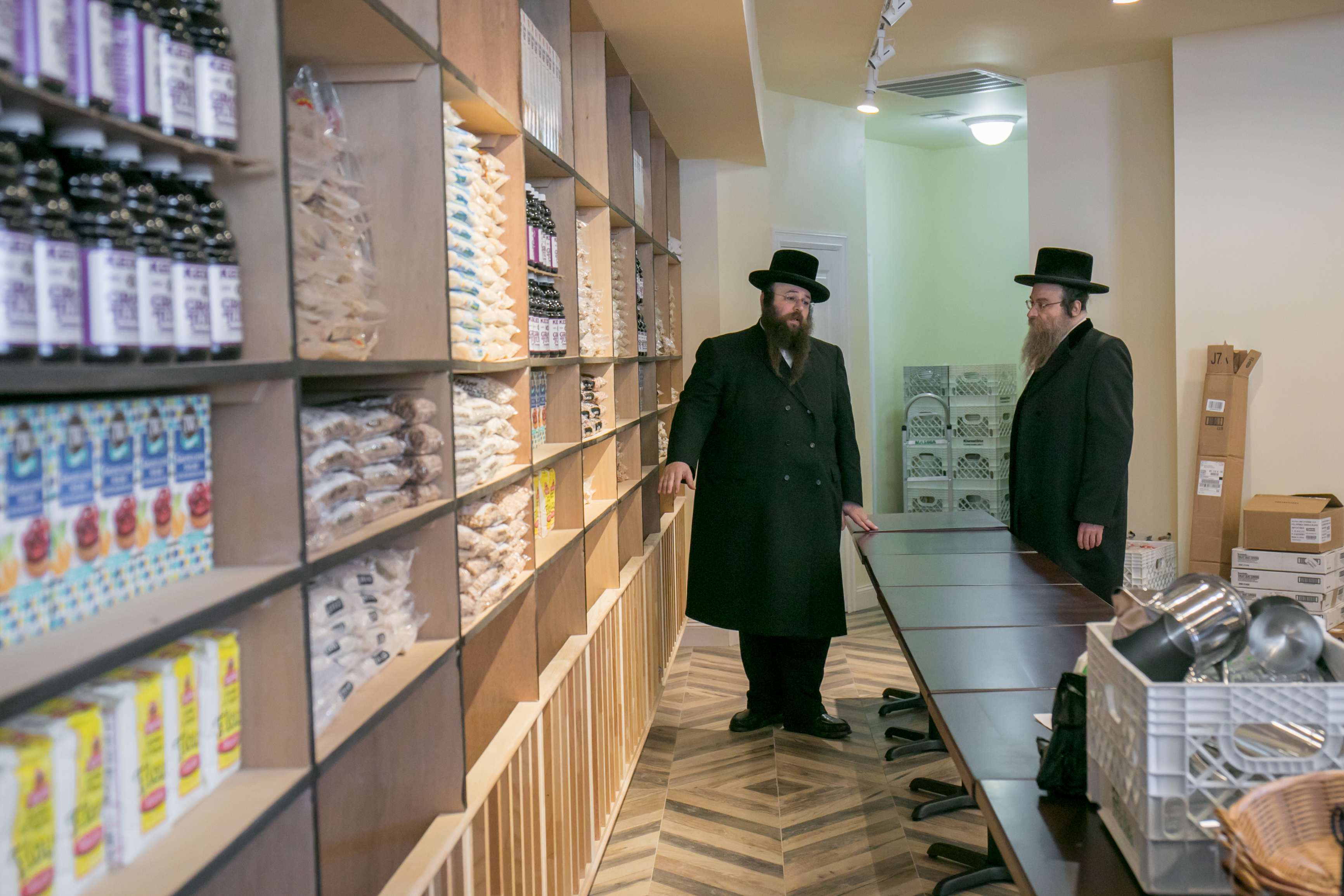 Brooklyn, NY — Masbia of Boro Park, which regularly receives donations of high-end product from KJ-Poultry is to receive a special delivery of turkey product on the eve of Thanksgiving to feed the needy with dignity.
KJ-Poultry, the largest kosher poultry producer in New York, is not only known for producing some of the tastiest quality poultry products out of their large plant in the Hudson Valley, but is also known for its high standard Kosher certifications and is under the constant supervision of a handful of certifying agencies. More recently they have also become known for their charity work, sharing  high-end product with the needy who find respite at the Masbia Soup Kitchen Network.
Masbia, the Hebrew word for satiate or to staisfy, is the largest network of kosher soup kitchens in America based in NYC, which serves more than two million meals a year to needy men, women and children. "KJ-Poultry has been helping us feed the needy throughout the year. But there is something special about getting a turkey donation the day before Thankshiving", said Alexander Rapaport, Executive Director of Masbia Soup Kitchen Network. "It is actually important to emphasize that they help us all year round, just as it's important to realize people are hungry all year round and not just on Thanksgiving."
"It is very meaningful to us at KJ-Poultry to help out feeding our needy brothers and sisters and we do it at various levels. Now that food rescue is very popular, we make sure to share our bounty with Masbia. We also developed eco-friendly packaging for our products in collaboration with Masbia", said Chaim Oberlander, COO at KJ-Poultry. "For this Thanksgiving, we made sure to donate a variety of our top of the line turkey products. Lots of ready-to-eat, vacuum-packed in a variety of styles", he added.

Masbia Soup Kitchen Network will be serving turkey dinners on both Wednesday and Thursday at all three locations. Here are the locations and the hours of service: Masbia of Queens (
www.masbiaqueens.org
), 105-47 64th Road Forest Hills NY 11375 from 2:00PM to 6:00PM. Masbia of Flatbush (
www.masbiaflatbush.org
), 1372 Coney Island Ave Brooklyn NY 11230 from 6:00PM to 8:00PM. Masbia of Boro Park (
www.masbiaboropark.org
), 5402 New Utrecht Ave Brooklyn NY 11219 from 6:30PM to 8:00PM. Last seating is 30 minutes before closing.
Masbia Soup Kitchen Network relies heavily on donations to keep its shelves stocked with food and needs to replenish 50,000 pounds of food weekly and also relies heavily on 1,000 hours of volunteer labor weekly.
Ahead of the upcoming shopping season, Masbia's Chef Ruben Diaz updated his Amazon wish list of items urgently needed to help feed the needy where people can inclue Masbia in their shopping. Check it out here: 
masbia.org/wishlist
As for now, most of our volunteer slots for Thanksgiving weekend are already filled, but you can still try by registering here: 
masbia.org/volunteer_signup
#####